Debbie Diamond of The Januaries
THE JANUARIES
The Januaries
May 30, 2000
The Dragonfly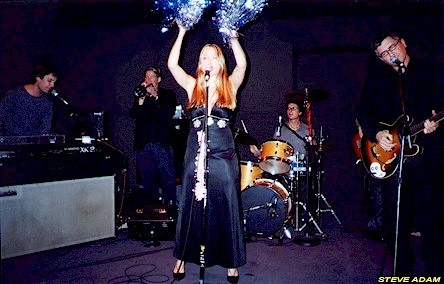 The Januaries
April 10, 2001
Spaceland
The Januaries
January 19, 2001
Borders Books - Long Beach
The Januaries
December 16, 1999
Spaceland
The Januaries CD !
Debbie Diamond - Vocals and Guitar
Rick Boston - Guitar, Bass, Background Vocals, and Programming
John Nau - Keyboards, Background Vocals
Mitch Maker - Trumpets and Flugel Horn
Dan Potruch - Drums, Percussion
Tobias Kroon - Bass



Copyright © Steven J. Adam - ©Idaho City Publishing. Mr. Hollywood On-Line Character Copyright © Glenn M. Langdon.
Mr. Hollywood, Mr. Hollywood On-Line, Baby Hollywood, Lil'Hollywood, Idaho City, and Murray & Vinnie
are registered trademarks of MVI Inc. Unauthorized use and or reproduction is a violation of Federal Law.
Top Photo by Baby Hollywood
© 1997 MVI Inc.